Anointing + Intentional Perfumes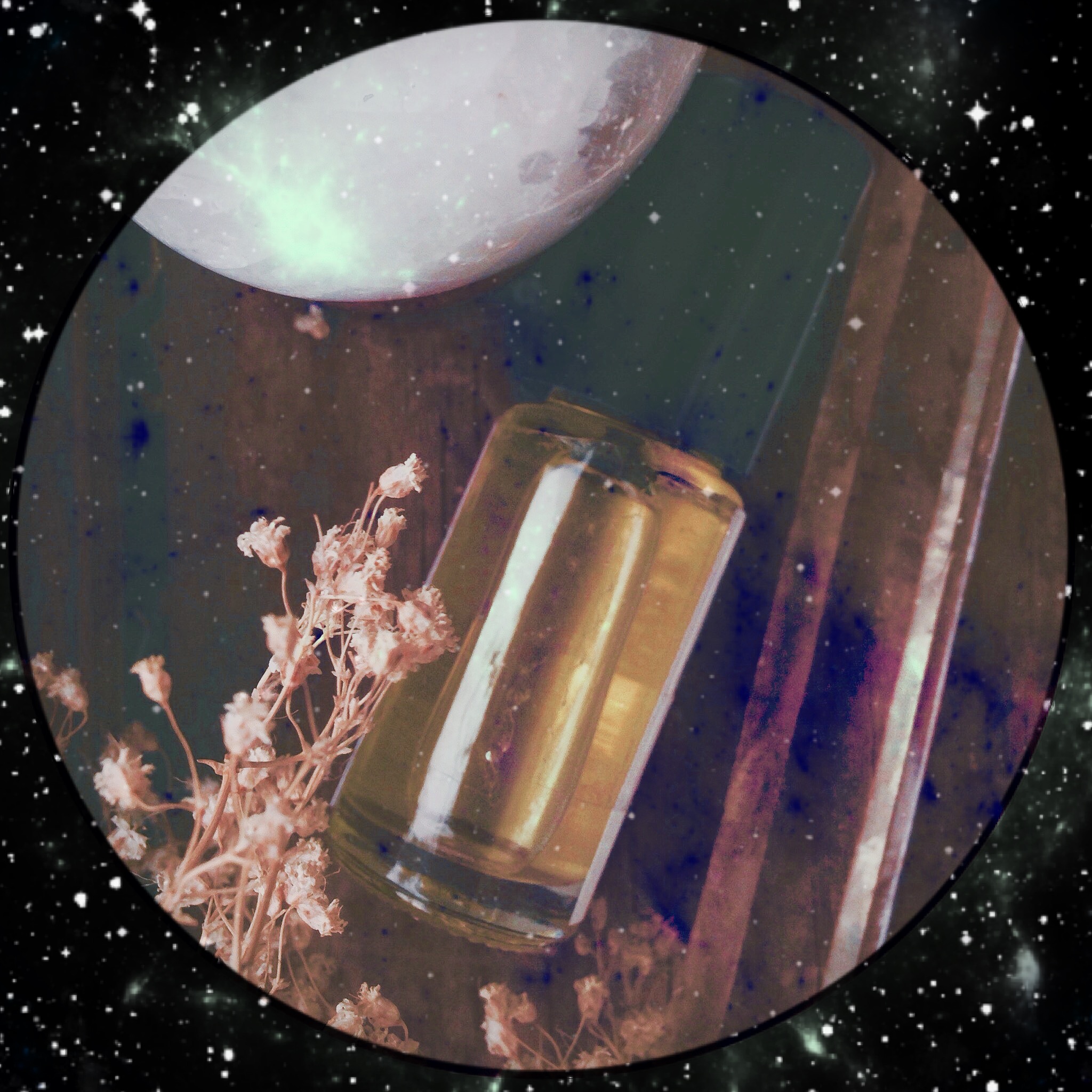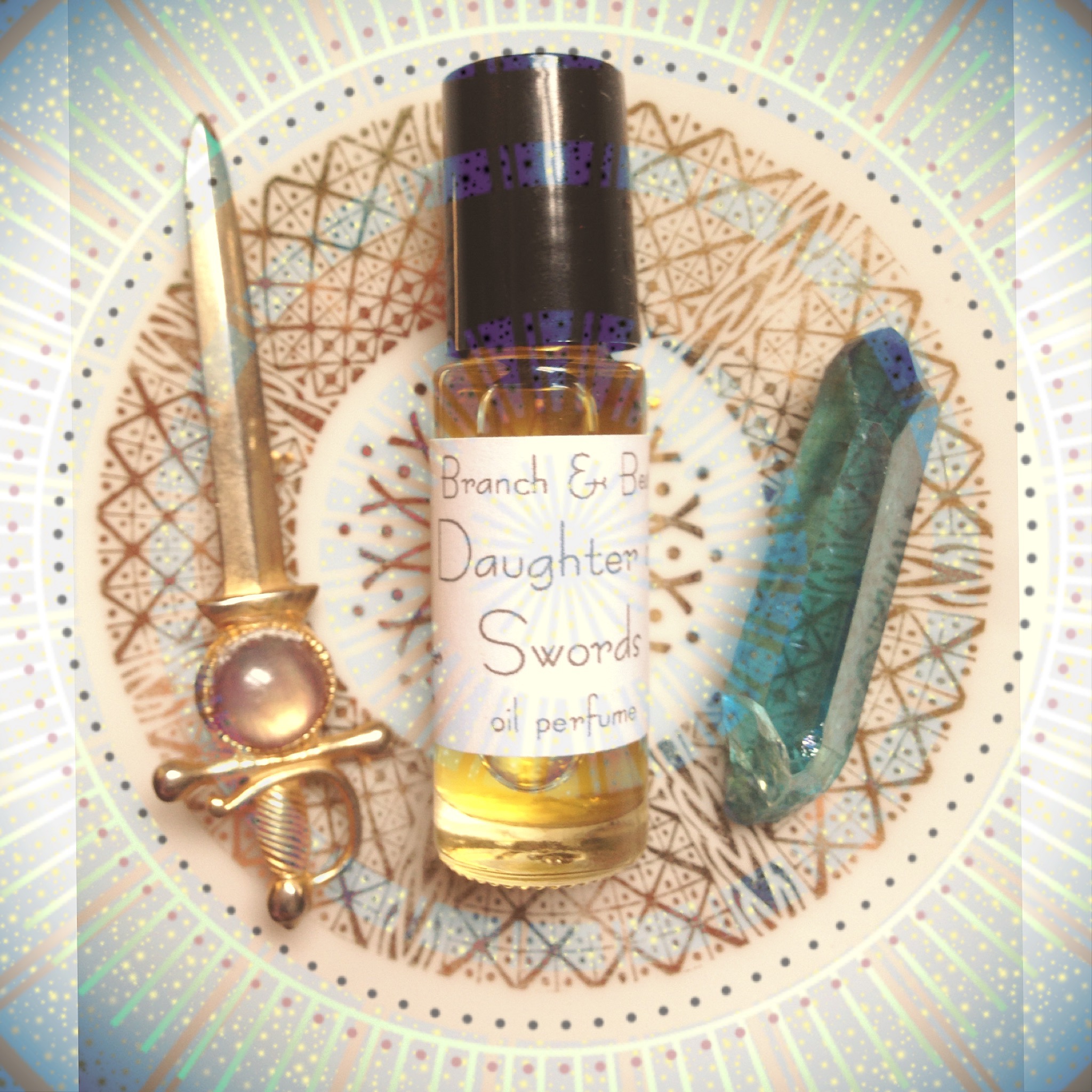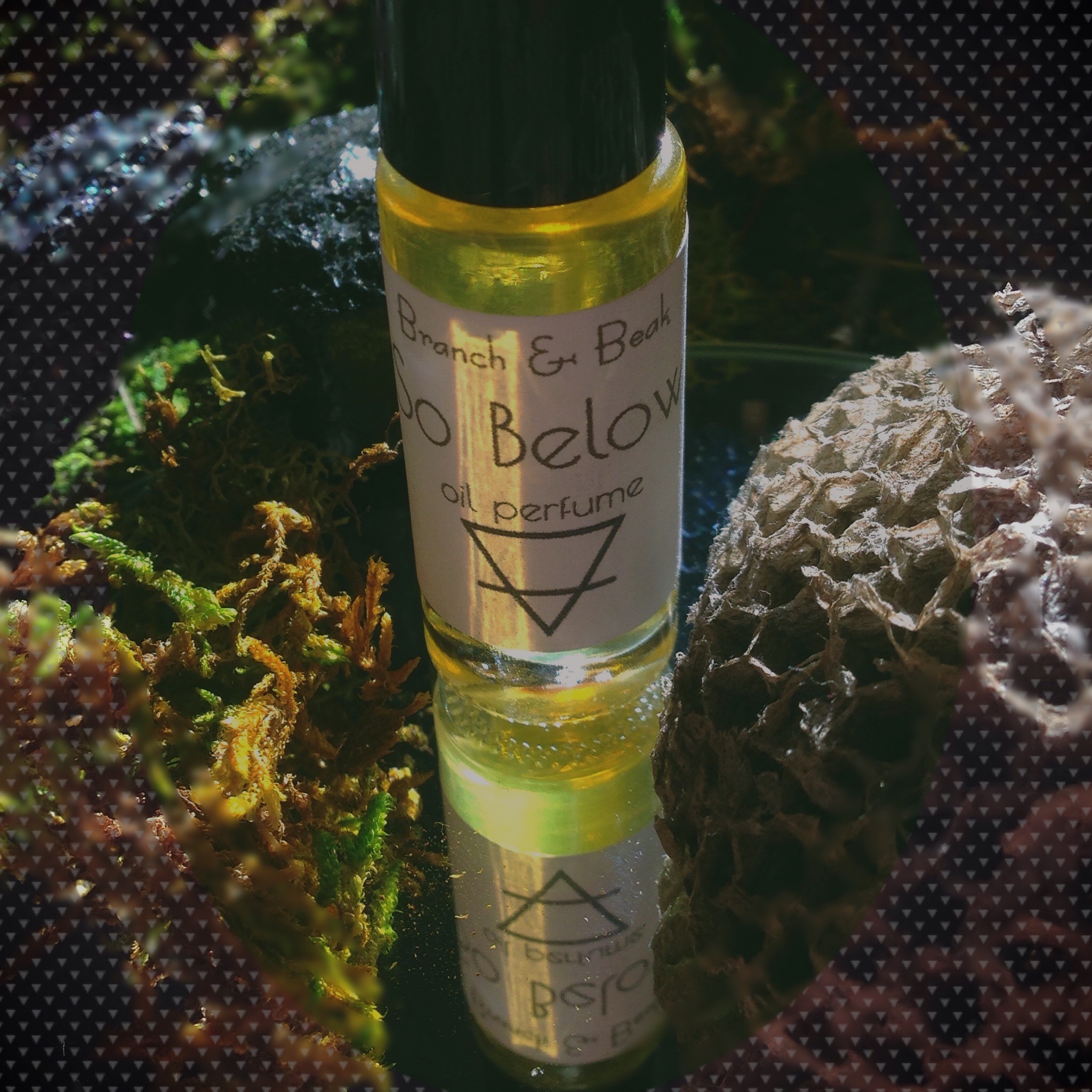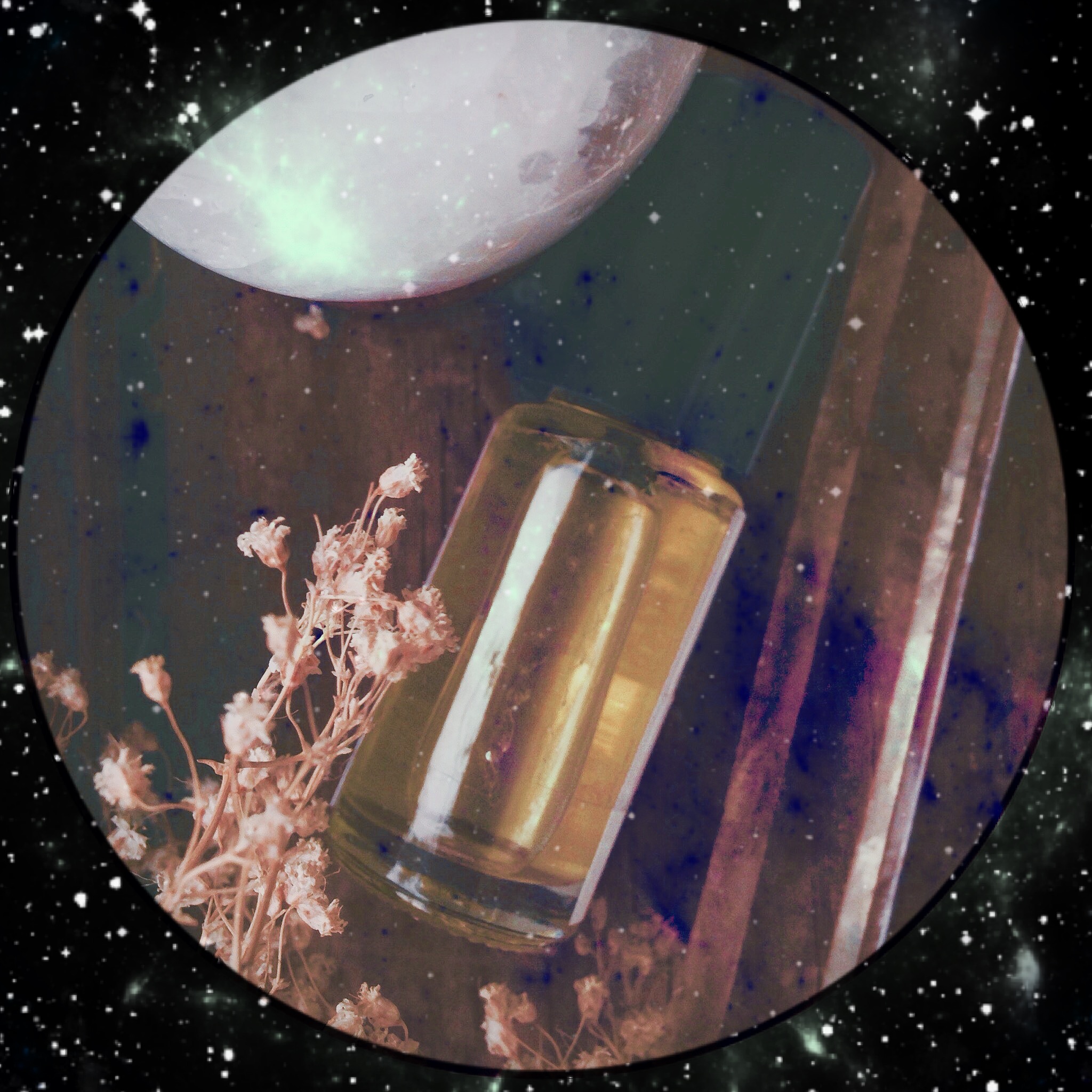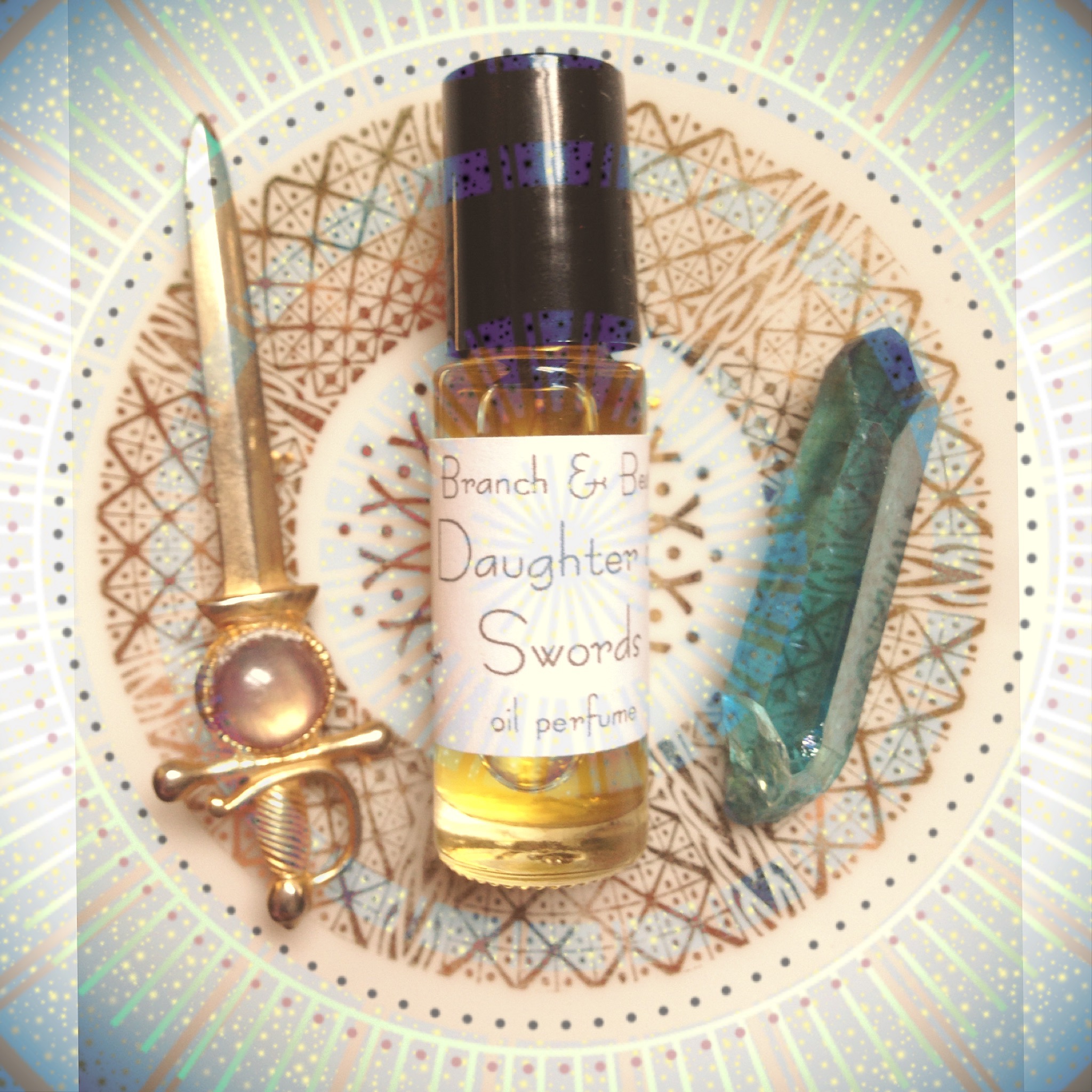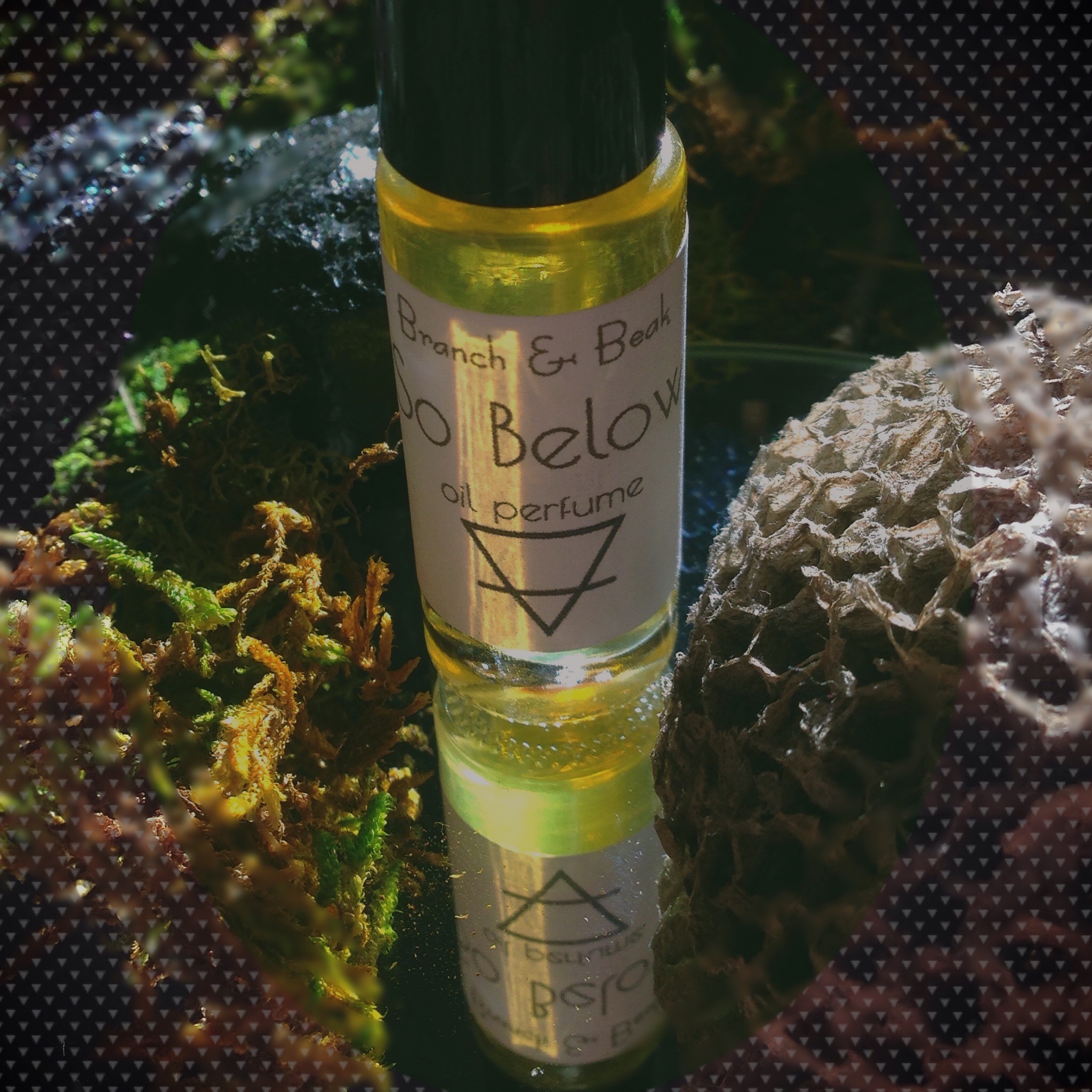 Anointing + Intentional Perfumes
ANOINTING + INTENTIONAL OILS FOR YOUR ALTAR, VANITY, OR SATCHEL
▲ WITCHES' INSIGHT▲
Trying to meditate? Thin the veil? This is for those that want a fragrant hand to guide them in scrying, divination, reading tarot, meditating, crystal working and other clairvoyant exercises. I've included some essential oils that are also protective and deflectors of negative energy alongside the main essential oils.

☽ use sparingly! Rub the smallest amount on temples and third eye to help lift the veil.

all organic ingredients: jojoba and fractionated coconut oil and essential oils of: patchouli, juniper berry, vetiver, sage, sandalwood, among a handful of others and one drop of Cassia (Cinnamon).
▲ LET GO ANOINTING OIL▲
A grounding and centering anointing oil that can aid in habit breaking, letting go of shame, guilt, anger, and pushing through obstacles. Anoint pulse points or dress candles with this oil.

5 ml roll on Cedarwood, Rose Absolute, and Patchouli in a base of organic jojoba
▲ PROTECTION + PROSPERITY ▲
Are you feeling like you need a little extra protection against grim vibrations and vampiric energy? Do you also need a reminder that you can create abundance with your love and hard work?

Protection/Prosperity can be your fragrant ally in times of need. It is calming and delicate, while grounded and severe; creating a protective boundary along with your intentions. Believe in your abilities and that you deserve to thrive. Hold your chin up and ward off the 'bads' while creating a gateway for prosperity! Stay kind and remind yourself the universe is not out to get you, you are out to get 'IT'.

★ essential oils of bergamot (bergaptene free), myrrh, sandalwood (sustainably cultivated Australian), and rose absolute, among other protective and prosperity corresponding essential oils.

★Base is organic jojoba oil and organic fractionated coconut oil and vitamin e
▲ AS ABOVE + SO BELOW ▲
(two separate roll- on oils)---Interpreting ideas, experiences, and emotions is what fascinates me most about blending natural perfumes. This particular scent duo is my humble attempt at representing the concept of a deep internal connection to the world around us, the universal spirit. The macrocosmos mirrors the microcosmos. The universe and your surroundings constantly rearrange themselves to show you what you believe to be deeply true, a mirror. What you do, say, and think has countless and very real effects on you and the world you live in. As above, so below. I'm not so bold to say I've achieved some feat by attempting this olfactory interpretation; it's not exactly the first time it's been done. But this is my attempt, and I'm very happy to share it with you. I hope this pair of scents can be a ritual for you, a daily anointment to remind you of the beauty of within and without, the unfathomable expanse of above and of below.

▲As Above is airy, strong but still subtle enough. Slightly sweet, but nowhere near overly sweet. It's near the tree tops and close to the earth at the same time. It takes up space on a branch in the woods, later you can find it in a forgotten field of wild flowers.

▼So Below is deep sweet earth, dark and yet it's also light; leaning casually against a soft fallen tree under a ray of light coming through the canopy. That dirt under your fingernails is a badge, and it is beautiful.

▲Buy them as a duo or just a single one, whichever calls to you.

Base contains all organic ingredients jojoba oil, fractionated coconut oil, vitamin E
▲DAUGHTER OF SWORDS ▲
The Wild Unknown Tarot deck has been an inspiration to me since it came out, it is so beautiful and very accessible; simple while still retaining the complexities of each card and their meanings.

The Daughter of Swords card is not the first card in the deck to inspire a scent out of me, but it's the first to be ready for public consideration.

Daughter of Swords for me represents seeking answers, knowledge, purity of instinct, the magickal, spiritual, mystical connection to our will and strength of character. Also, that the ability to nurture is not necessarily an age restricted trait or skill, it is what adds to our mysticism, our heart, and most of all our strength! Sharpness, youthful perspective, observing details, balancing fairness and constructive criticism are foundation for building our intellect. There is a bit of restlessness associated with this card....to the wind with you.

An excerpt from Daughter of Swords description in the Wild Unknown Tarot guidebook:
"The daughter of swords is a young woman whose honesty and insights take her far in life. People truly value her frankness. She learns from keen observation....."

A woodsy, and fittingly airy scent, anchored by Patchouli and Vetiver, lifted by Lavender, lightened by mosses and others. It's gentle, but full of strength and bold notes.

The listing is for a 5 ml roll-on bottle.
▲It is important to know that magick is not an escape route, it is not a 'pill' that will cure your life's woes. Should you use any magickal tools I offer, they will merely be a powerful backdrop in your ritual for change.